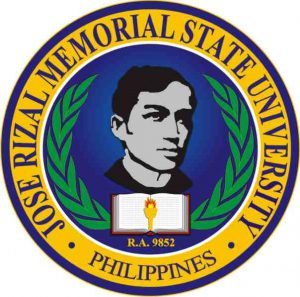 JOSE RIZAL MEMORIAL STATE UNIVERSITY LOGO
Dr. Jose Rizal symbolizes the landmark of the point of origin of the name of the University and honoring his contribution to the development of Dapitan, his place of exile.
Color Blue symbolizes color of the spirit; trustworthy; dependable; and committed leadership.
 Color Yellow sparks creative thoughts, symbolizes a promise of positive future for the University.
 Laurel Leaves symbolizes victory and success along the University's endeavor.
 Torch stands for Light that illuminates one's path,  guiding the University. It symbolizes hope, freedom and faith. The light when all else is dark.
 Open Book means anyone can infuse knowledge into the stock of wisdom.
Has recently launched its
cellspyapps.org
pair of glasses too called spectacles for snapchat